William Hohmann, CFP®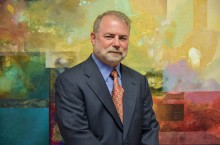 Email
Agency Owner
Direct: (904) 296-1550
William 'Billy' Hohmann, a board certified, CERTIFIED FINANCIAL PLANNER™ professional has been dedicated to his personal finacial clients for over 16 years. Whether their needs are simple or complex, Billy and his staff stand ready to provide the highest level of personal and friendly service. Having a deep understanding of the financial impact insurance has on the overall retirement plan, Billy is dedicated to finding the right insurance coverage for your Home, Auto and Business Insurance needs.
Securities registered in Florida, Alabama, California, Delaware, Georgia, Oklahoma, South Carolina, Texas and Virginia.
Insurance Licensed States: Florida, California and Oklahoma.